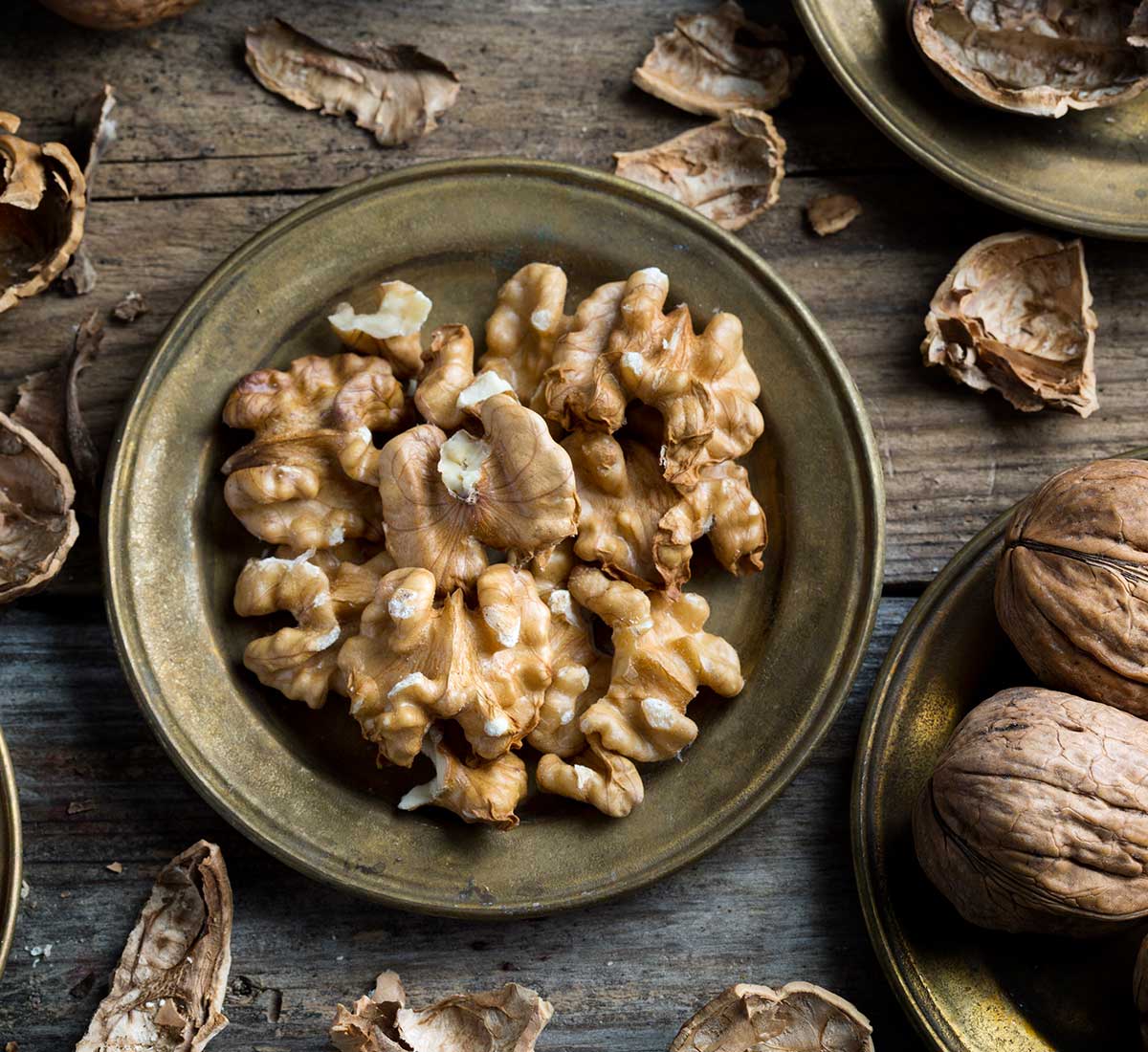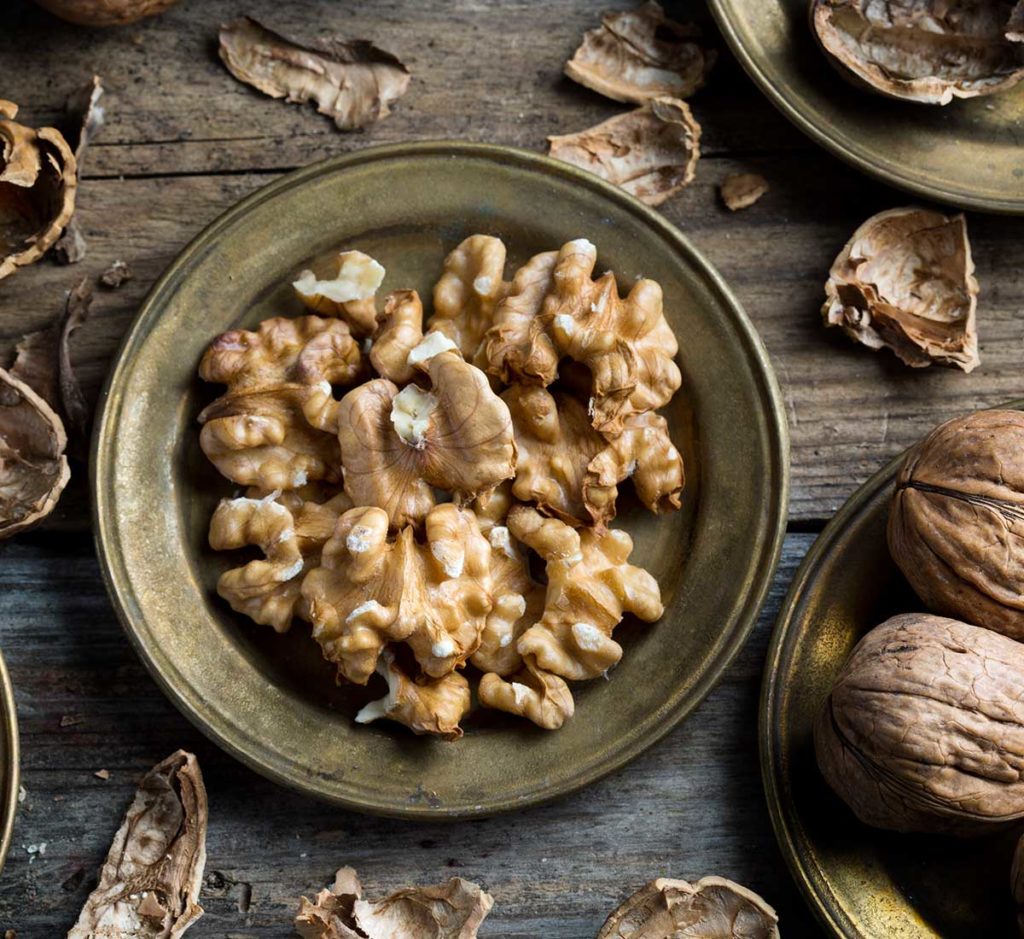 Buy walnuts shelled or unshelled
Natural walnuts are suitable for pure consumption and as an addition to sweet and savoury recipes. For instance, the nut makes for a great topping in salads, yoghurts and muesli and can be used in bread and other baked goods. In hearty dishes, walnuts provide a touch of variety due to their crunchy consistency. Plus, they add lots of nutrients to recipes and help give a long-lasting feeling of satiety.
In the wholesale trade, you can buy walnuts in the shell. To open them more easily, soak the product in hot water for around 24 hours. It will then be much easier to remove the nut from the shell. Naturally, the comprehensive range available from August Töpfer & Co. also includes walnuts without the shell, so this work is already done for you. Organic walnuts are also available wholesale. These are free from additives and cultivated without the use of pesticides, artificial fertilisers or genetic engineering. Whole or chopped walnut kernels are highly versatile and can be used in various dishes, such as pasta, salad, bread and other baked goods.